The combination of our high-tech manufacturing plants, specialty departments and state-of-the-art equipment empowers us with the ability to produce premium quality products for a wide range of markets. With facilities totalling over 250,000 square feet combined, we have the capacity to produce over 100 million cans per year.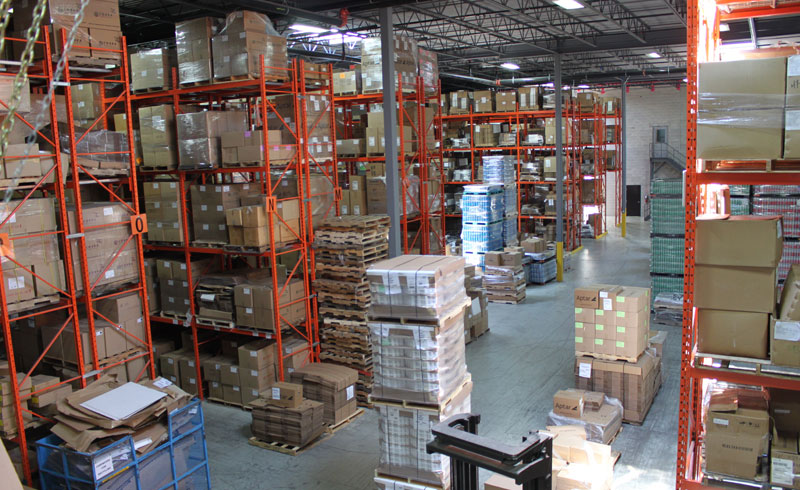 FACILITIES
Devoted plants for manufacturing Industrial & Personal Care Products (including Health Canada and FDA regulated products)
Devoted plant for Manufacturing Wipes
On-Site Research & Development and QC Laboratories
Dedicated QA and QC Warehouse storage areas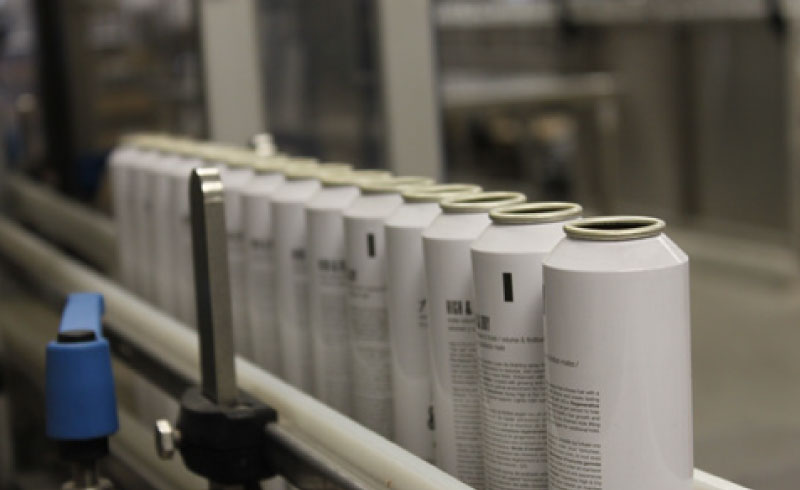 EQUIPMENT
6 Fully automated, Swiss Pamasol® high-precision Aerosol filling lines
5 Liquid filling production lines
1 High-speed Wipes production line
1 High-speed Tube filling line
1 Heat-shrink sleeving line (use of non-decorated cans)
Bulk solvent and propellant storage tanks
Automated Batching Tanks that caters ranges 20L to 20,000L
OUR EXPERTISE
Our knowledge, expertise and high level of service makes us the catalyst for manufacturing inventive and technically challenging formulations, contract packaging and product solutions for various industries and companies across North America and Internationally.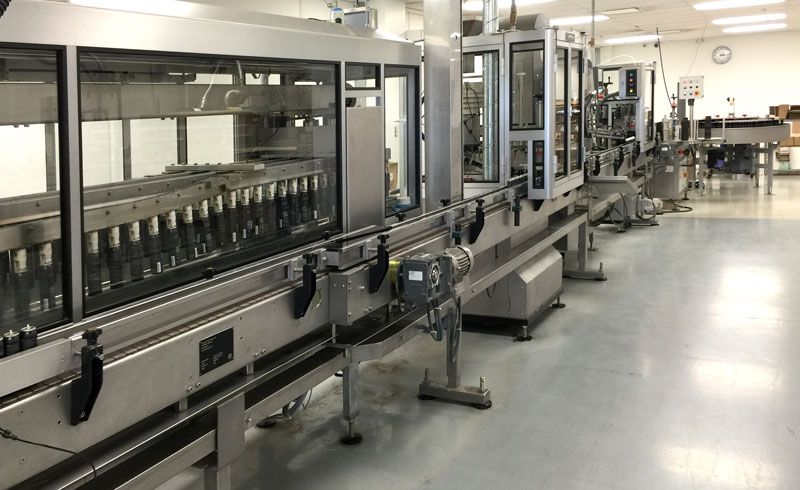 PRODUCTION EXPERTISE
Aerosols, Bag-on-Valve (BOV), Bottles & Pumps, Wipes and Tubes.
Ability to fill or blend various combinations of a wide range of propellants including: Butane, Isobutane, Propane, DME, 152a, 1234ze, CO2 and N.
USA, Canadian and International regulations knowledge (i.e. VOC, labeling and shipping)
PRODUCT EXPERTISE
Innovative product development and custom formulations.
Cutting-edge packaging solutions, unique containers and multi-pack assembly.
Lithograph cans, heat-shrink sleeves, pressure sensitive labels.
OUR MISSION
Innovative, customized and specialized solutions for aerosols, liquids, wipes and related products offering high performance and superior quality that exceeds the expectations of our customers and their brands.
Industry leading customer service, lead-times and supply chain management.
Our experience dealing with major retailers and major brand owners means we understand what you need to succeed in today's competitive marketplace.